The secret of how Mandi chicken works with secret mixing. Chicken mandi is considered one of the best types of dishes prepared with chicken and rice. It is famous in the Arab world. Many restaurants and moms offer and make it to change Traditional ways of preparing chicken It varies in taste, color and smell, and now through the Thaqafni Sof page we offer you how to prepare Mandi chicken.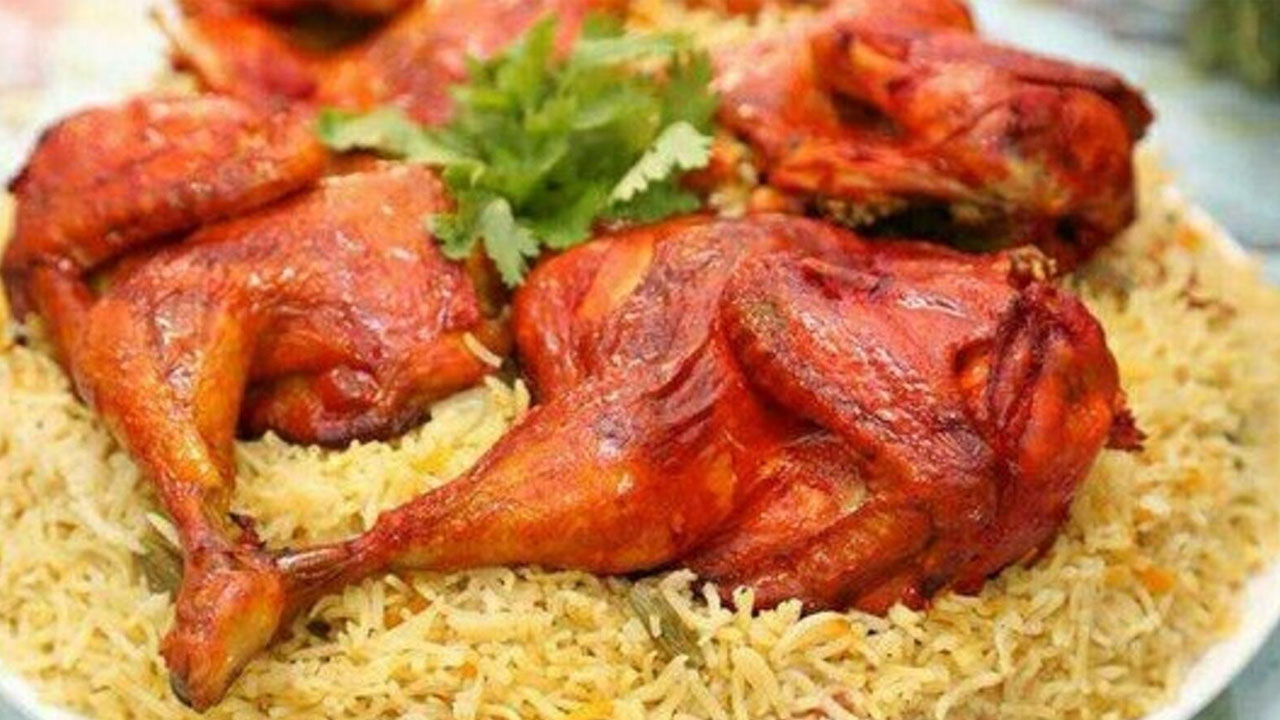 The secret to how to make chicken mandible with secret mixing
There are many ways to prepare Mandi, but this method is the best
Ingredients of Mandi chicken
A whole chicken, well cleaned, cut into four pieces.
Half a kilo of yellow basmati rice.
Two small onions cut into small pieces.
4 cloves garlic.
A piece of chili or ordinary pepper, as desired.
Cinnamon sticks.
Letter Laura.
Clove sticks.
Half a spoon of black pepper.
And half a spoon of turmeric.
Half a cup of oil.
liters of water.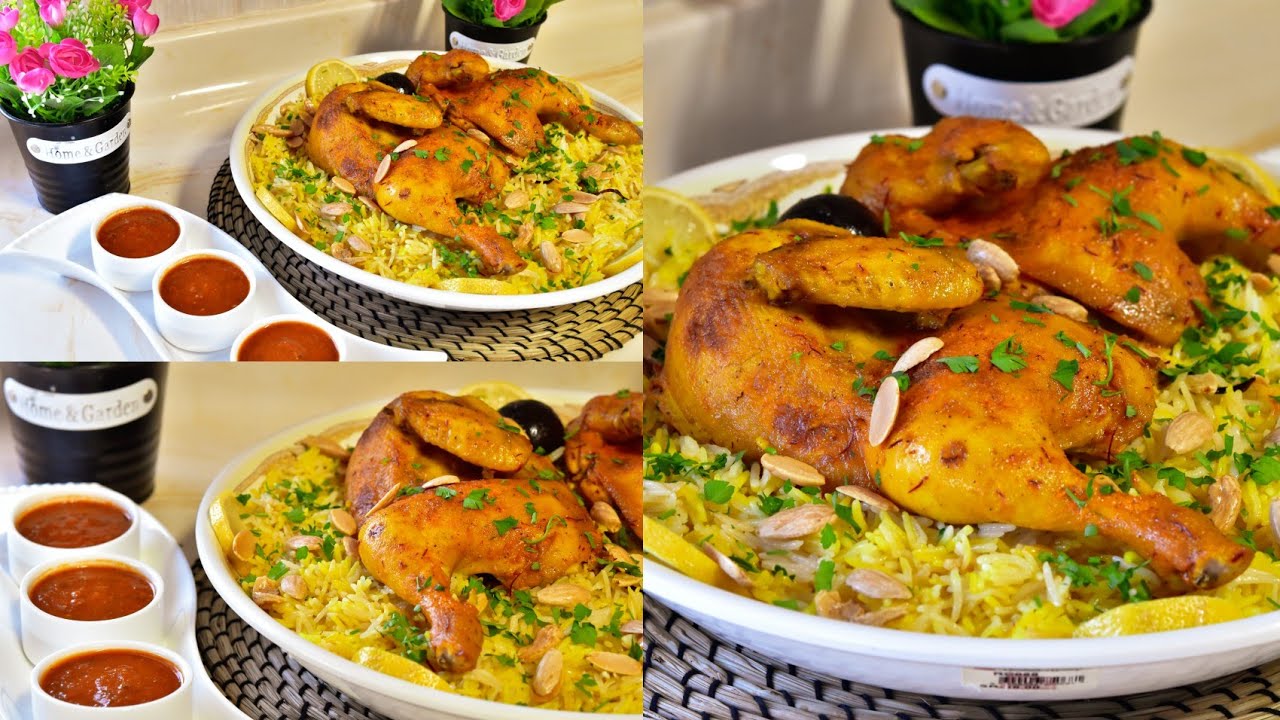 How to prepare mandi chicken
Thoroughly clean the chicken and make holes with a knife and add a little salt, black pepper and a little turmeric and mix it all until it mixes well with the chicken pieces.
Place in a large skillet over medium heat, two tablespoons oil, chop the onions and garlic after chopping into small pieces and a pepper after chopping and stirring over medium heat until the onions change color and become transparent (dries).
Wash the basmati rice well and pre-soak it, filter it from the water and place it in a suitable pan to enter the oven.
Add the onion, garlic and pepper mixture to the rice, then add the spices, mix the rice well with the spices and onions and add a liter of water.
And we put an amount of salt as desired.
Place the cellophane paper on the rice and cover it completely. Make small holes in the cellophane paper.
Place the marinated chicken pieces on cellophane paper, place the pan in the preheated oven at 220 degrees for 45 minutes, turn on the grill for a few minutes until the chicken pieces turn brown.
At the end of the period we remove the cellophane paper, place the rice on the serving plate and immediately toss the chicken pieces and serve with a salad and a thousand here and an edge.
After removing the pan and removing the cellophane, place the chicken pieces on top of the rice in the pan and bring a piece of hot charcoal and pour a little oil on it and cover the pan well so that the aroma of charcoal permeates the meal and for pleasure and healing.
error: It is not allowed to transfer our content for non-reporting