Homemade chicken soupChicken juice is one of the nutritious and useful soups for the body, especially when we are tired and in winter, as it provides us with many nutrients, vitamins and proteins and makes us feel warm, but some of us take it easily and use the juice. of chicken. cubes or broth instead of preparing meat or chicken broth – which is a useful and nutritious type For the body, in this case, water absorbs the benefits in it, whether meat or chicken – and the reason for this may be the lack of complete knowledge of preparing chicken broth at home.Follow us to make the most delicious chicken broth or chicken soup.
Homemade Chicken Soup Ingredients
To get a delicious chicken soup and useful for the body, we need all the ingredients:
A pinch of powdered brown pepper.
Two dried rivers.
Julienne cut onions.
Two potatoes cut into cubes.
A chicken divided into six parts.
Four tablespoons of oil.
Half a teaspoon has a small-sized curry powder.
Six large cloves of garlic.
Two glasses of green beans.
Half a cup of tomato sauce.
A small piece of fresh green ginger.
A chili green pepper.
Half a cup of soaked and crushed chickpeas.
The juice of four tomatoes.
A small spoonful of chicken seasoning.
Carrots cut into slices lengthwise.
Chicken soup method at home in detail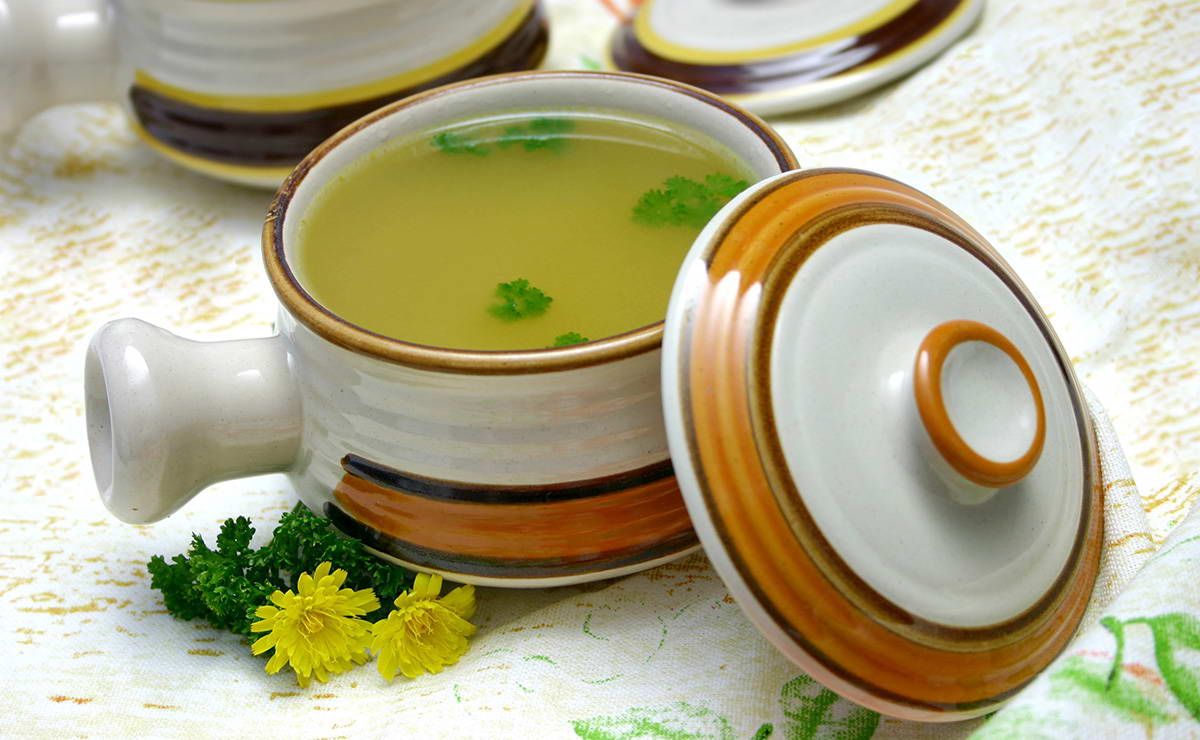 It is preferable to wash the chicken pieces before you start, but take care that the water does not disperse so as not to transfer bacteria or wash the chicken pieces and place them for frying directly.
In a suitable saucepan place the oil to heat to add the onions for frying and after the onions change color add the ginger and garlic mixed together for frying.
Add the chicken pieces to the oil to cook well on all sides.
We place the chicken spices after we have fried the chicken well to cover it well and the spices follow the sauce, where we have to stir until the mass takes on a different color in order to start adding the chickpeas, river and pepper.
Stir those vegetables with the chicken meat adding the carrots, tomatoes and a suitable amount of water until we get the soup at the end.
After about half an hour has passed, check the cooking of the chicken.
error: It is not allowed to transfer our content for non-reporting