Chicken casserole with potatoes and vegetables I usually make this recipe for chicken in the pot with potatoes and vegetables when I am in a hurry and do not have much time to spend in the kitchen as it includes a whole chicken and all the vegetables. in the kitchen. A large pot is in the fridge and is usually not missing like tomatoes, peppers and onions.
Ingredients of the chicken casserole recipe with potatoes
1 medium full chicken
1 red pepper
1 green pepper
2 medium-sized onions
2 large tomatoes
1 tablespoon chopped parsley
2 cloves of minced garlic
1 kg potatoes (choose smaller, medium or large potatoes, cut into two or four pieces)
1 tablespoon thyme
1 tablespoon hot or sweet paprika
1 teaspoon pepper
to taste the salt
cup of white vinegar
1/4 cup light olive oil.
How to Make Chicken Casserole with Potatoes and Vegetables |
In a large saucepan place all the marinated chicken, bell peppers cut into strips, onions into rings, sliced ​​tomatoes, parsley and minced garlic, whole peeled potatoes, spices, vinegar and oil.
Cook over medium heat, covering the pan, controlling the cooking and mixing the ingredients slightly.
Chickens and vegetables are cooked in their own juices and vinegar, which gives them a good taste.
Take out the chicken and place in a pan to cut the pieces easily.
Serve the chicken pieces with potatoes and vegetables.
Spread a few tablespoons of the cooking liquid over the chicken pieces, potatoes and vegetables.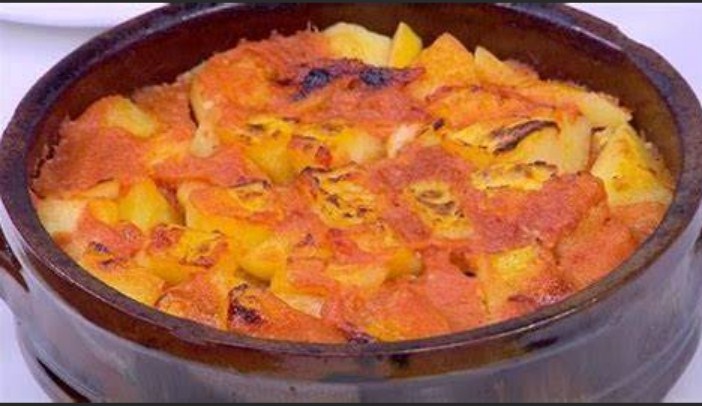 What are the main ingredients of chicken?
What should not be missing in this recipe with chicken in the pot are: onions, garlic, tomatoes and bay leaves. Because we choose chicken for our casserole recipes because this is a lean meat that has much less fat than red meat and also absorbs the full flavor.
Casserole with potatoes
Chicken in the pot will give you a thousand options for taste.
Of course the most traditional is the chicken with potatoes in the pot, but you will have many options for the chicken in the pot.
The most used chicken parts are the chicken legs, thighs and breasts in the pot.
There are already many recipes in these pots, like boiling chicken, chicken casserole, chicken or chicken meat in the pot, or chicken steak in the pot.
Chicken casserole with vegetables
Of course I have tried it more than once and since you have never made chicken in a pot with vegetables, it is good to get chicken in a pot with potatoes, besides it is very nutritious and delicious, it is a good way to ' became friends with small vegetables.
error: It is not allowed to transfer our content for non-reporting