New ways for chickenSo that we do not run out of elections in the holy month of Ramadan and are confused about a nutritious and wholesome breakfast, we introduce you to new ways to prepare chicken for a new and delicious chicken taste that you have not tried. before. .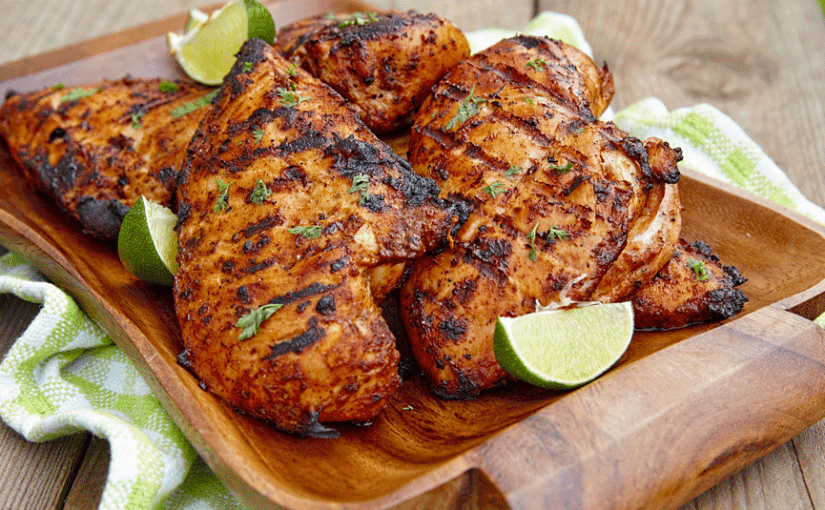 Recipe with chicken butter
It is one of the most famous and popular Indian dishes and you need the following ingredients:
One kilogram of chicken breast cut into cubes.
With a quarter cup of soft butter.
Two tablespoons large sauce.
A can of cooking cream or replace it with a can of cream.
One tablespoon has a large size curry powder and half a tablespoon of turmeric powder.
Green chili pepper.
Half a tablespoon has a large-sized ginger powder.
Whole cinnamon sticks.
Half a spoon has a small cumin size.
A simple sprinkle with red pepper powder.
Medium-sized minced onion.
Two laurel leaves.
Four cloves of garlic, peeled and minced.
Four tablespoons of large size yogurt.
salt.
How does chicken with butter work?
We start by adding butter to a suitable pan to melt on the fire.
Then we add the bay leaves and cinnamon to the butter for mixing.
Then add the chicken cubes and mix once with the butter and flavorings, before adding all the other spices and roll the chicken with the spices.
Then add the yoghurt spices and mix again, but for five minutes until the cubes absorb the mass.
In the mixing bowl add the onion, garlic, ginger and green pepper until the mass becomes liquid.
It is then added to the chicken breasts boiled in cream or whipped cream and left on the fire for a quarter of an hour before serving.
Chicken casserole recipe with potatoes
Tajine is one of the favorite foods of many of us, so here are the ingredients needed for the recipe:
One kilogram of chicken breast.
A cup of parmesan cheese.
One kilogram of diced potatoes.
A spoon has a small cumin.
Four full glasses of milk.
One tablespoon has a small size red pepper powder.
An onion has a medium size.
Three tablespoons of soft butter.
A quarter cup of any kind of vegetable oil.
Four tablespoons of cooking cream.
Salt and black pepper.
How to prepare
Fry the chicken breasts in the pan, then place the onions with the mixed spices.
After a few minutes, add a liter of hot water to the chicken and leave it on the fire until the water evaporates.
Now that the chicken is cooked, cut it into small pieces and add to the chicken pot with the cheese, cream, potatoes, butter and spices.
Finally add the milk with a little butter and the rest of the parmesan and turn on the oven to cool.
error: It is not allowed to transfer our content for non-reporting