When summer meets holidays, I know that Egyptian cuisines prepare delicious recipes and cakes and mothers are always keen on summer vacations to make cakes and pastries.
The method of preparing sponge cake is the basis for the preparation of cakes, and for this reason we find that most of those who are associated with cooking programs ask about how to prepare sponge cake, so that mothers can make it easily and simple.
There are many ways to make sponge cake, including one with oranges or powdered sugar, and there are simple and easy ways for girls to learn to cook.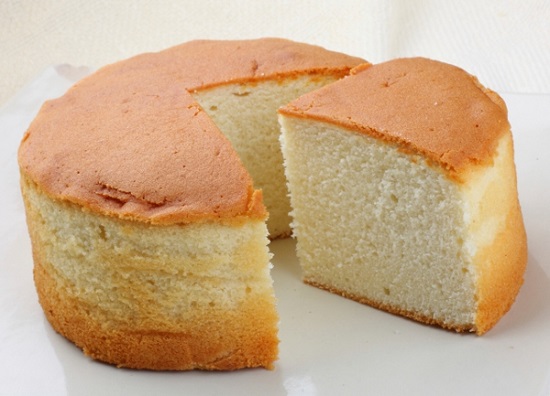 How to easily make sponge cake
Ingredients of sponge cake

5 eggs
250 grams of sugar
a quarter tablespoon of salt
250 ml oil
250 gr flour
Baking powder Paco
VANILLA
How to make a sponge cake
1- Preheat the oven to 180 degrees before you start preparing the cake.
2- Beat the sugar with the eggs well, then add the vanilla and beat again, then add the oil and beat the mixture well, until it becomes homogeneous.
3- In an external container, mix the flour with the baking powder, then add to the mass of eggs and oil and the mixture is mixed well until it becomes homogeneous and has a special structure.
4- Bring the pan, coat it well with sauce and flour, then add the mixture to it.
5- Put the pan in the oven and leave it for 40 minutes, without opening the oven on it by flattening it, so that no air enters it and causes a "drop".
6- Once you make sure the cake is fully baked, let it cool, then start to divide it into layers and place the fillings you want.
Suggested fillings for sponge cake:
1- Fruit with white honey:

You can add fruits like peaches, apples, strawberries and bananas with white honey and in case of filling only with bananas add a little lemon juice so that it does not brown.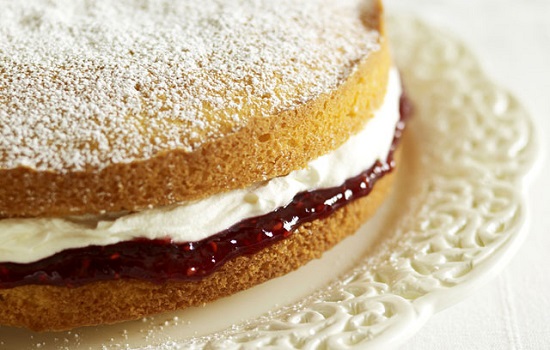 Pandispan filled with cream and jam
2- Chocolate sauce:

Chocolate sauce is one of the best fillings that children prefer, and raw chocolate can be used, melted in a bath of cold water and butter, and stuffed inside and out and placed in the fridge and served cold, and nuts can be added. chocolate or dried fruit.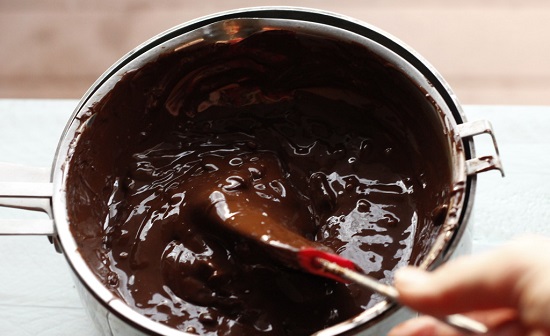 Chocolate sauce for filling
Similar topics.
How to make a chocolate cake .. Fight depression in half an hour

How to Make Nutella Cake in the Microwave in Less Than a Minute!


.