Sweets are one of the basic things that some people are inclined to eat after lunch, or even during the day, so moms are interested in offering different types of sweets that you prepare at home, or even buy them from outside, and because Most prefer to eat cold cakes during the summer to overcome high temperatures, chef Mariam Kishk introduces you to the method of preparing jelly cake.
Ingredients of jelly:
3 packs of jelly.

2 cups water per pack.

Sugar "to taste"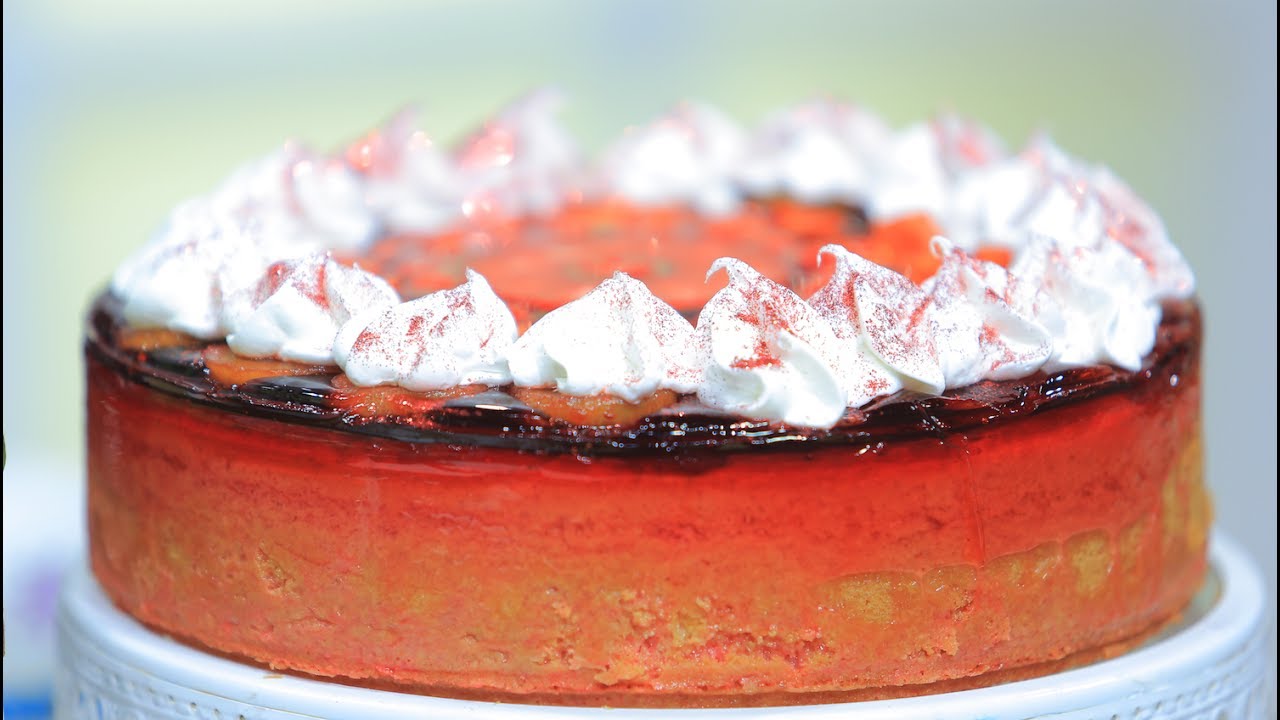 How to make jelly cake
How jelly works:
Put the water with the jelly package on the fire until it boils

Remove from the heat and set aside to cool.
Jelly cake ingredients:
4 eggs

cup of oil

2 cups flour

cup of sugar

sprinkle with vanilla

Baking powder bag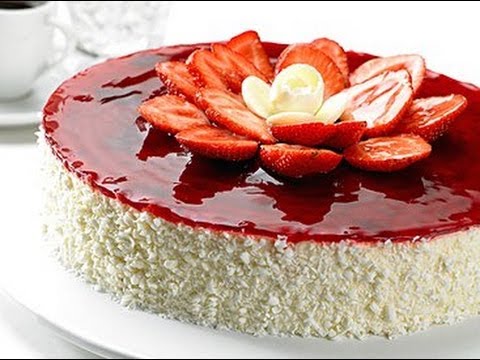 Jelly cake method
How to make jelly cake:
The oven is well heated.

Beat the eggs and vanilla with an electric mixer.

Add oil to the eggs.

Add a cup of sugar to them, and baking powder.

Finally add the flour and mix well.

Pour the mixture into an oiled pan and place in the oven at 160 degrees.

The oven temperature rises to 190 after half an hour.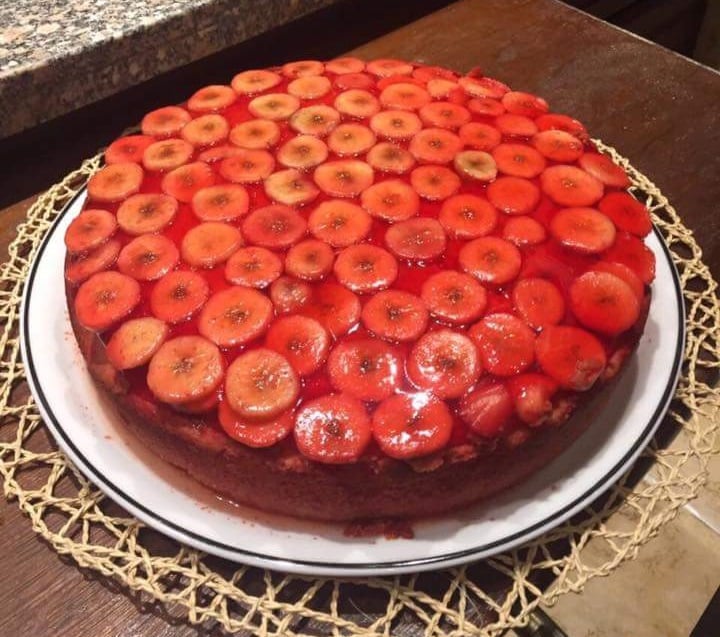 How to make jelly cake
Use a knife to test the baking of the cake after a quarter of an hour has passed since the oven temperature rose.

Take the cake out of the pan and place a "kab" of jelly instead and arrange the banana or strawberry rings on top "as desired".

Place the pan in the freezer for half an hour, until the jelly hardens.

Place the cake on the jelly, then slowly add the remaining amount of jelly and put it back in the fridge and we can leave it in it for a whole day.

To extract the cake jelly from the pan, a quantity of boiling water is placed in another pan with larger dimensions than the one we made the cake.

Place the cake pan in boiling water for only half a minute so that the jelly does not melt, then turn it into a serving dish and it can be decorated with Chantilly cream.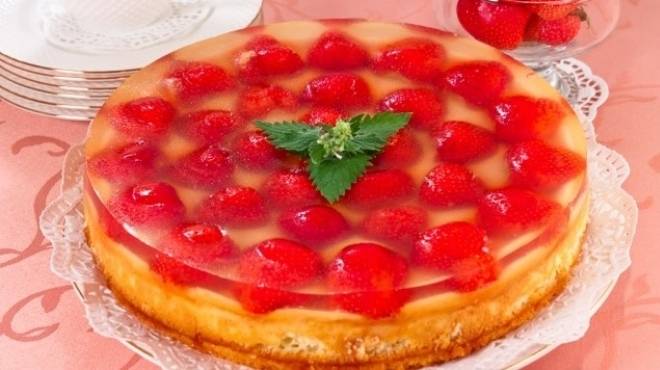 jelly cake
.