Christmas Cake is one of the special rituals of New Year celebrations. Learn how to make a delicious Christmas cake with dried fruits
How to prepare a Christmas cake is easy and fast, and can be prepared as one of the delicious Christmas cakes served on the eve of Christmas and New Year, so below we offer you how to make a Christmas cake with dry fruit. and you can serve it with delicious Christmas cookies while you are watching one of the 10 incomplete Christmas animated movies without it.
Christmas cake with dried fruits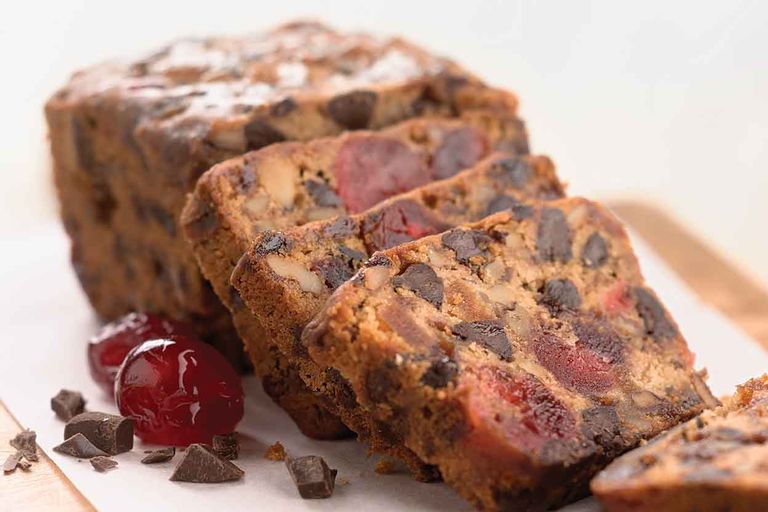 300 grams of white flour.
raisins.
dry fruit.
Dried apricots and cherries.
Lemon juice.
Sliced ​​almonds.
A quarter cup of milk.
A teaspoon of cinnamon.
300 grams of brown sugar.
Half a teaspoon of baking powder.
pinch of salt
1 tablespoon raw cocoa.
4 eggs
1 egg yolk.
300 grams of butter.
How to prepare
Sift the flour well, then add the cocoa, salt, baking powder, cinnamon and mix well.
Add the dried fruits, almonds, cherries, raisins, apricots to the mixture and mix well.
Beat the sugar and butter together with the beef, then add the eggs to the mass and continue mixing until a homogeneous mass is obtained.
To the liquid mass add the flour and dried fruit mixture, gradually adding the milk and stirring.
Pour the cake mass into a pan lined with parchment paper and place in the hot oven at medium temperature until fully cooked, then remove from the oven and leave until cool.